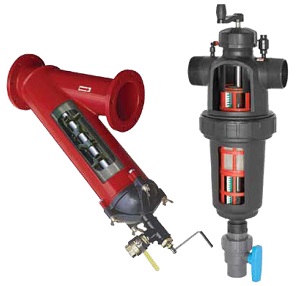 Applications
Plastic & Steel Bodied Filters
Screen element applications only
Specifications
2" to 14" version Plastic or Steel filters
Rated up to 10 Bar
Scanaway:  supports 500-50 micron filtration
Brushaway:  supports 3500-200 micron filtration 
Features and Benefits
Makes manual cleaning of filters easier to manage.
Easy to install, can be retrofitted to filters already in application.
Eliminates having to turn off water for extraction of filter element.
Low pressure loss.
Works best in conjunction with Clogging Indicator, to aid in visually identifying when a filters needs to be cleaned.
Click here for the Amiad Semi Automatic Filters Data Sheet